ShopRite Announces Five-Year Extension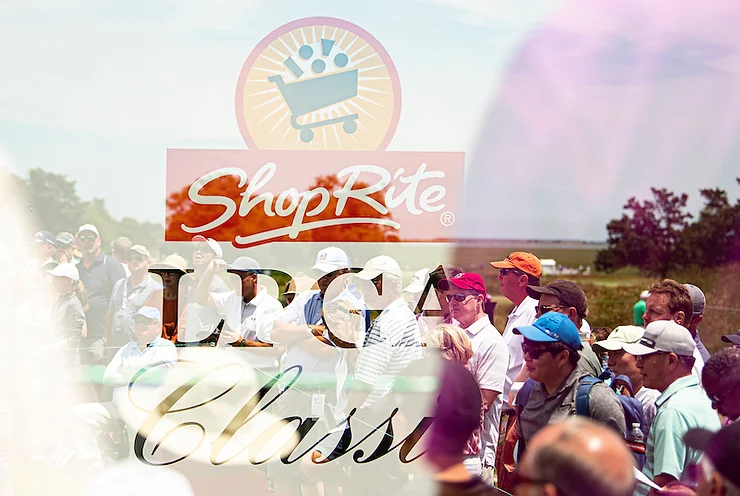 Wakefern Food Corp., Eiger Marketing Group and the LPGA today announced a five-year sponsorship extension that will extend ShopRite's commitment to the tournament through 2023. Originally known as the Atlantic City Classic, the tournament began in 1986 and was officially changed to the ShopRite LPGA Classic in 1992 when Wakefern Food Corp. became the title sponsor.
This year's event marks Wakefern's 26th year as a supporter of women's professional golf. In 2016, ShopRite was recognized with the Commissioner's Award signifying its long-standing commitment to the LPGA.
"We're thrilled that the ShopRite LPGA Classic has been extended through 2023," said LPGA Commissioner Mike Whan. "Over the past 25+ years, ShopRite has become family to the LPGA and Atlantic City feels like home. We are excited that our partnership with Wakefern will allow this tradition to continue for many years to come."
"We are proud of our long running partnership with the LPGA and commitment to this great golfing event," said Joseph Colalillo, chairman and CEO of Wakefern Food Corp., the marketing and distribution arm of ShopRite. "The annual tournament features the world's top female golfers while also raising money for a variety of charities and community-based organizations. We look forward to a future filled with more great golf and good work with our friends at the LPGA."
ShopRite has donated more than $30 million to healthcare and hunger-fighting organizations during its partnership with the LPGA. Dozens of local charities and community-based support groups receive grants each year from ShopRite as part of the relationship.
One of the most popular stops on the LPGA Tour, the ShopRite LPGA Classic Presented by Acer is home to Golf's Largest Pro-Am and each year attracts 65,000 fans to Atlantic County. The event has crowned legends of the game including Nancy Lopez, Betsy King, Annika Sorenstam, Se Ri Pak, Juli Inkster and Karrie Webb. All three rounds of competition are televised on Golf Channel in more than 170 countries.
"This commitment shows ShopRite's steadfast support of the LPGA and the communities in which they do business," said Tim Erensen, Executive Director of the tournament and Managing Partner at Eiger Marketing Group, which owns and operates the event. "We look forward to doing our part in enhancing the largest annual sporting event in the region and continuing this incredible charitable legacy."
As part of the extension, the total purse for the ShopRite LPGA Classic Presented by Acer will increase to $1.75 million next year. The winner will take home $262,500. The purse increase will put the tournament in the top half of all LPGA events in terms of total prize money awarded. This season, LPGA players will compete for a record $67.35 million in purses.
The 2017 ShopRite LPGA Classic Presented by Acer takes place May 29 – June 4 at the Stockton Seaview Hotel and Golf Club.
Back to News