Meaghan Francella Surrounded by Support in First Competitive Start Since 2013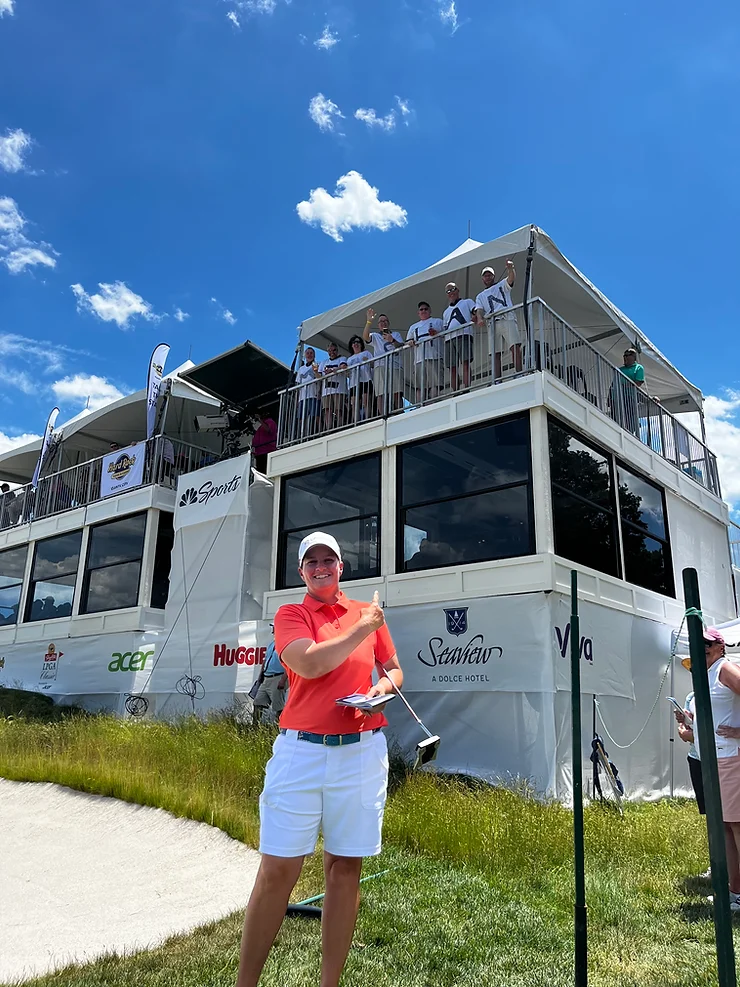 GALLOWAY, N.J. -- Meaghan Francella's last start on the LPGA Tour came in 2013, at the 2013 Safeway Classic presented by Coca-Cola. She missed the cut and then decided to step away from Tour competition to work a myriad of jobs within the golf industry. As Karrie Webb joked, "the only employment opportunity in golf that she hasn't got on her resume is a greens superintendent."
Now the LPGA Professional at Philadelphia Cricket Club, Francella trained tirelessly for her return inside the ropes at the ShopRite LPGA Classic, an event she described as sort-of a tune up before the KPMG Women's PGA Championship, which she qualified for at the 2021 LPGA Professionals Championship. But on Friday, Francella picked up right where she left off nine years ago.
Francella carded a first-round 68, her first Tour round in the 60s since the 2012 Mobile Bay LPGA Classic, posting five birdies including four in a five-hole stretch. She hit seven of 14 fairways, nine of 18 greens and needed only 24 putts to get around the Bay Course. Francella, who sits in a tie for seventh after 18 holes, said she felt anxious heading to the first tee and hadn't felt nerves like that in a long time.
"This was different pressure today," said Francella. "It was wanting to play well because I know I could, but just really happy with how I handled myself really."
Francella, a past winner on the Tour and a New York native, had the crowd in her favor with students, friends and families lining the gallery to watch her round. People sported shirts with her baby picture and cheered heavily for the 40-year-old. The crowd also included her mother, Denise. Denise's journey recovering from a cancer diagnosis while Meaghan prepared for this week and the next major championship were spotlighted in the LPGA's latest #DriveOn feature. Francella said she was proud of her showing Friday, especially in front of those she knew best.
"Just was really nice to have the support. Obviously my mom, I mean, I was looking for her all day. I couldn't find her. She was riding around and hiding," laughed Meaghan. "I think she enjoyed herself. It was good.
Back to News