Meaghan and Denise Francella #DRIVEON Together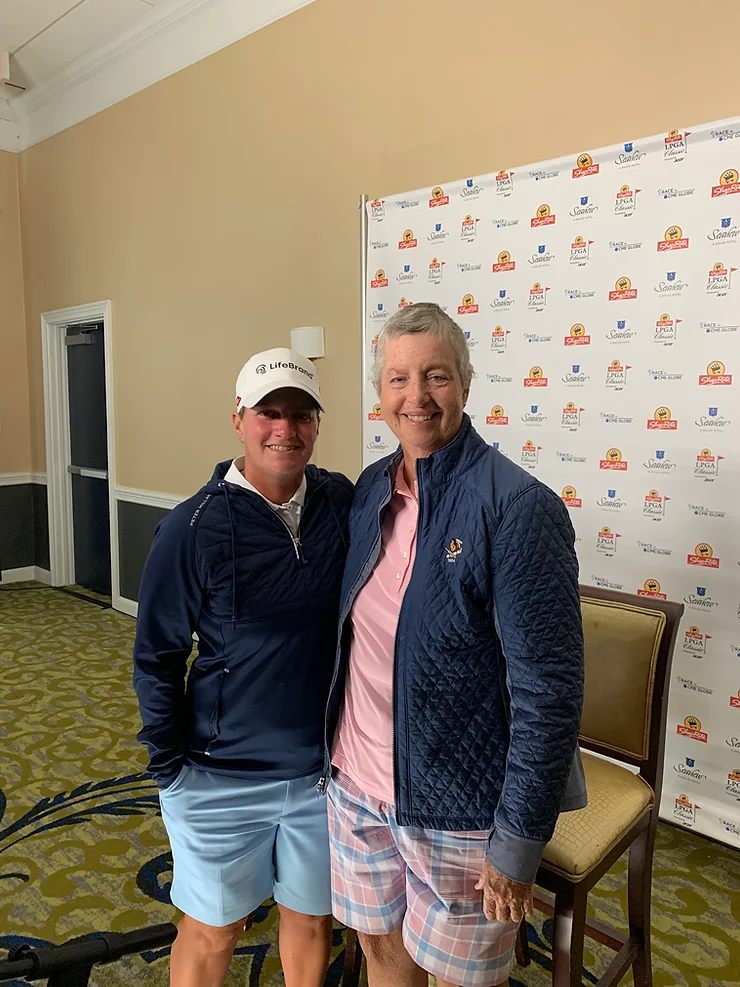 GALLOWAY, N.J. -- On Wednesday, the LPGA released Meaghan Francella's #DriveOn story highlighting the LPGA Tour veteran's misfortunes and miracles in both golf and life. In 2013, Francella lost her LPGA Card after five years on the Tour. Though she was walking away from her professional career, she stayed close to the game as caddie, tournament administrator and instructor. She then found her "competitive fire" again at the LPGA Professionals National Championship where she earned a spot at the 2022 KPMG Women's PGA Championship, her first major championship appearance since 2013. But, before she makes her way to Congressional, Francella has one stop along the way, the ShopRite LPGA Classic Presented by Acer.
"I am just really excited to play golf. I don't know if I've ever felt this excited to get back and play again," Meaghan said. "I think the DriveOn story just says it all. The support that I have had getting prepared for this week has been incredible."
None have been as supportive and influential in Meaghan return to professional golf than her mother Denise Francella. In October 2021, after Meaghan had already qualified for KPMG, she received news that her mother had been diagnosed with cancer. Suddenly, golf seemed less important to Meaghan, but it remained very important to Denise, who used her daughter's return to gold as motivation on the road to recovery.
"My goal when I was sick, when she found out she was playing the KPMG, was to get better so that I could come," Denise said. "Yesterday I walked nine holes and it was so surreal. I can't believe we have gotten to this point. I never thought I'd ever see her play again."
Read Meaghan's full first-person #DriveOn story here: https://www.lpga.com/news/2022/francella-circling-the-dates-that-matter
Read Meaghan and Denise's Q&A on the LPGA Women's Network here: https://lpgawomensnetwork.com/qa-with-denise-and-meaghan-francella
Watch her #DriveOn video piece here: https://youtu.be/wx2Wvnss2ZQ
Back to News