Marina Alex Reminisces on ShopRite LPGA Classic Debut Before 10th Career Start at Seaview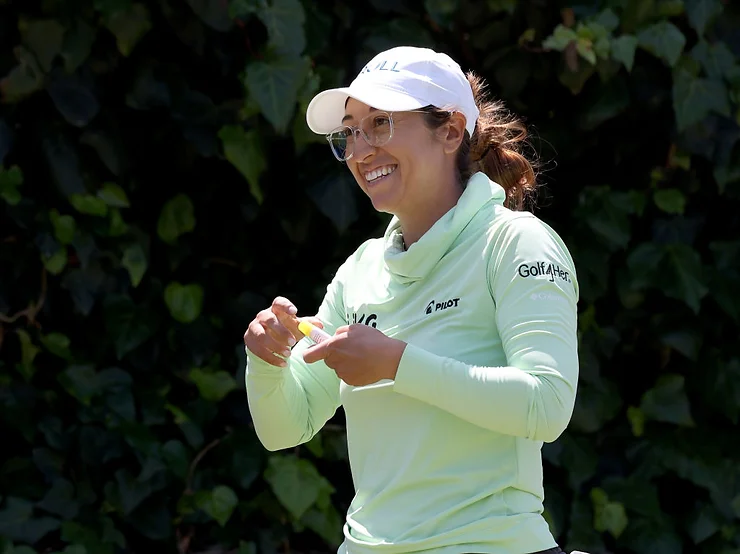 GALLOWAY, N.J. -- This week at the ShopRite LPGA Classic Presented by Acer feels nostalgic in a way for New Jersey native Marina Alex. In 2012, Alex made her professional debut at Seaview, A Dolce Hotel, one year before earning her LPGA Tour card. She had just graduated from Vanderbilt University, an institution that recognized her collegiate accomplishments with an induction into their Hall of Fame in 2015. Now, to think she's making her 10th career start at the event feels "unbelievable."
"I just have so many memories of playing this golf course," said Alex. "I would come down here with my dad and my brother randomly like in the winter months on the weekends because it's one of the only courses that wasn't snow covered. So, we would drive like two hours and play golf in the dead of winter. Yeah, I love the Bay Course. I've probably played it at least 100 times."
Alex still has vivid memories of that first tournament in 2012. With her dad on the bag and paired alongside Becky Morgan and Heather Bowie Young for the first two days, Alex shot 77-66 to make the cut and ultimately finish tied for 40th.
"My final day I'm paired with Mo Martin and at the time her caddie, Kyle Morrison, that was the first week they had been working together," said Alex. "I think like Cristie Kerr was the group in front of me and Laura Davies was the group behind me. I couldn't really believe it. It felt like, oh, my gosh, you're playing LPGA and you have all these legends and it's just amazing players."
In her previous nine appearances in Galloway, Alex has played on Sunday four times, three in her last three appearances. Her career-best finish in the event is solo third in 2018, where she shot three straight rounds in the 60s (67-68-64) and recorded a par-ace-birdie finish on final holes. This season, Alex earned her second career win at the Palos Verdes Championship presented by Bank of America. But, coming off a T51 result at the U.S. Women's Open presented by ProMedica and a missed cut at Cognizant Founders Cup, Alex said she is thrilled for the local support and to be back at a venue that feels like home.
"You do have to play a little bit of that, what I would say, links style golf where you're just like using the contours of the fairways and the greens and managing the wind and flighting your golf ball," said Alex. "So I do think it's a fun test of golf for three days."
Back to News