Cristie Kerr Returns to Competition, Finds Form at Familiar ShopRite LPGA Classic Presented by Acer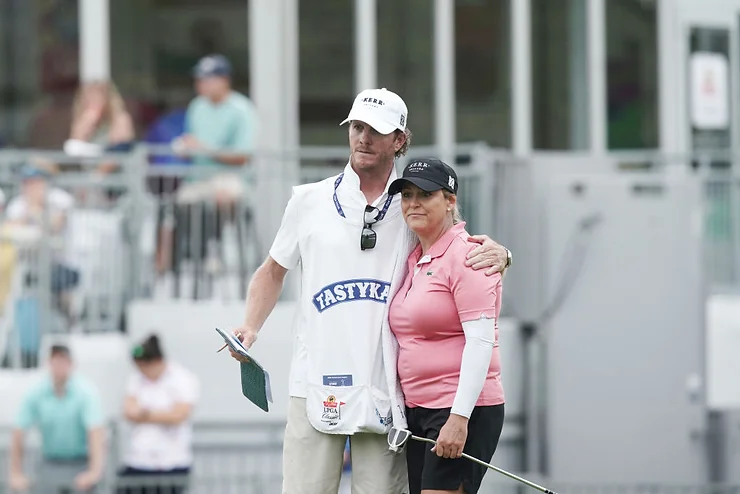 GALLOWAY, N.J. -- It's been five weeks since Cristie Kerr last appeared on the LPGA Tour at the Palos Verdes Championship presented by Bank of America. On-and-off Illness has kept Kerr off the course recently, and the two-time major champion did not play in this year's U.S. Women's Open presented by ProMedica at Pine Needles, where she won her first major in 2007. In short, "its been a struggle," but for more than just a few weeks.
"It's been a struggle the last couple years, especially with losing my mom about ten months ago and my dad was really sick for a while too," Kerr said. "Kind of made me kind of question life and whether I wanted to do this or spend more time around my family."
Despite all of this, Kerr still has the fire to compete, which she said "is a gift." She proved it during the first round of the ShopRite LPGA Classic Presented by Acer. Hot off the start, Kerr drained five birdies in her first nine holes. Despite a few bogeys on her back nine, Kerr finished with a solid par on a long par-5 to end the round -3 and in a tie for seventh. Kerr's familiarity with and love for the Bay Course at Seaview, A Dolce Hotel contributed to her first-round success, she said. The 20-time LPGA Tour champion won the ShopRite LPGA classic in 2004 and is playing in the event for the 20th time this year.
"It felt very easy, which it's been a while since the it's felt that easy," she laughed. "You know, I've been working really hard on my game, and I found a nice mental space and I just played. I think that's what I've got to do. I might have tightened up a little bit coming in, but that's to be expected when you haven't had so many reps. I need more reps."
Back to News