Acer Makes Multiyear Commitment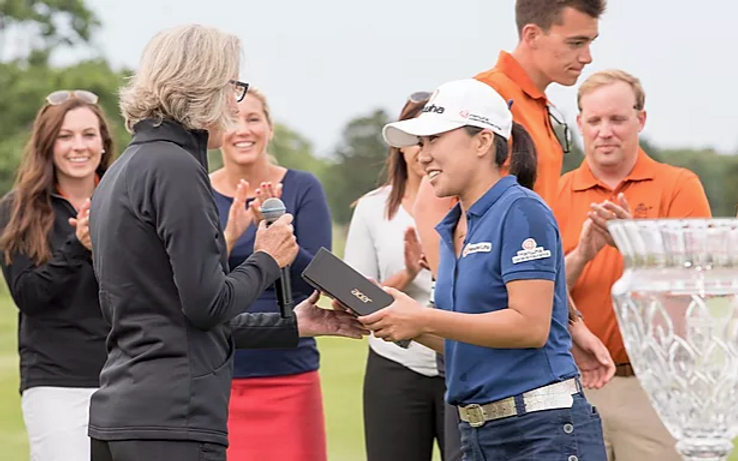 Acer has signed a three-year deal to return as a major partner of the ShopRite LPGA Classic Presented by Acer. The extension makes Acer one of the longest tenured partners in the history of the tournament. In addition to supporting the event through charitable programs and community outreach, the winner of the ShopRite LPGA Classic Presented by Acer will continue to receive a state-of-the-art Acer laptop.

"Acer has been an important partner and we couldn't be more pleased that they will continue to help us bring world-class sports to South Jersey," said Leela Narang, tournament director. "Our event is able to make a huge economic and charitable impact on this region as a result of Acer, ShopRite and the more than 400 companies that support our tournament."

Acer is a longtime supporter of women's professional golf. As an Official Marketing Partner of the LPGA, Acer supports The LPGA Leadership Academy to help develop the next generation of female leaders through a blend of golf and technology, and awards prize packages to fans through the #AcedIt hole-in-one contest on Facebook and Twitter.

"We are honored to continue our partnership for this tournament, and are proud to be a part of an event that has such a charitable impact on the community," said Kim Phipps, Senior Director, Global Marketing & Brand for Acer. "We look forward to deepening our work with the ShopRite LPGA Classic and the LPGA to further our messages of empowerment through technology."

The ShopRite LPGA Classic Presented by Acer is one of the most popular stops on the LPGA Tour and is home to Golf's Largest Pro-Am. Each year it attracts 65,000 fans to Atlantic County and has crowned legends of the game including Nancy Lopez, Betsy King, Annika Sorenstam, Se Ri Pak, Juli Inkster and Karrie Webb.
Back to News